Five Most Visited Countries in December
Disclosure: The links on this page are "Affiliate Links" and while these are shown at no costs to our viewers, they generate commissions for our website(s)
It is the holiday season! Quite many people choose to spend the Christmas holidays at home with families and friends. On the other hand, most persons prefer to travel away from home, either alone or with family and friends. 
If you fall into the latter category and need options to choose from, this article is undoubtedly for you. We have put together the top five places to consider this holiday. Continue reading to learn about the five most visited countries in December.
Top Five Most Visited Countries during the Christmas Holidays
1. Paris, France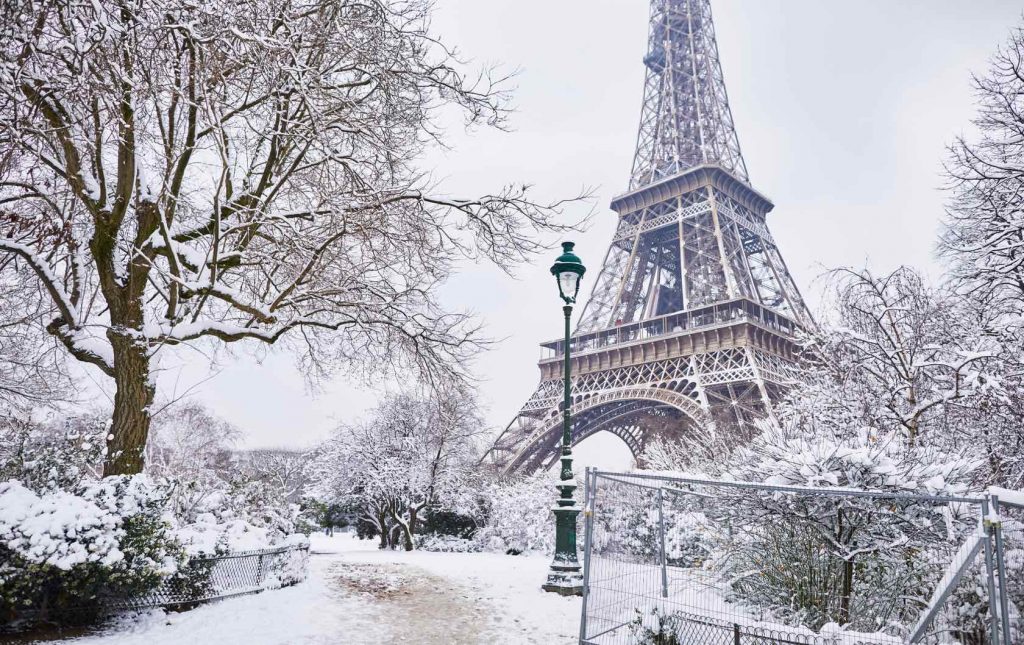 Paris is one of the most visited places in December. Paris is the cultural capital of France. There are fantastic ways people experience the wonder of the city in December. Some of which include its music, and art, and flavorful cuisine. You want to find yourself touring through the city's charming ancient architecture.
Some of the events to look out for include: 
* Christmas Window Displays
* Champs-Elysées
* Ice Skating Rinks
* Christmas Village in Trocadero
* Africolour Music Festival
Below are highlights of the things that makes Paris unique in December
* Louvre
* The Eiffel Tower 
* Seine Dinner Cruise
* Sainte Chapelle Christmas Concerts
* Disneyland Paris Christmas
* Moulin Rouge Show with Champagne
Paris has various budget-friendly hotels, both for travelers and tourists. Travelers get around Paris with the help of an excellent public transport system that makes connectivity in the city possible.
The temperature in December has lows of 4 degrees Celsius and highs of 8 degrees celsius. 
2. Dubai, United Arab Emirates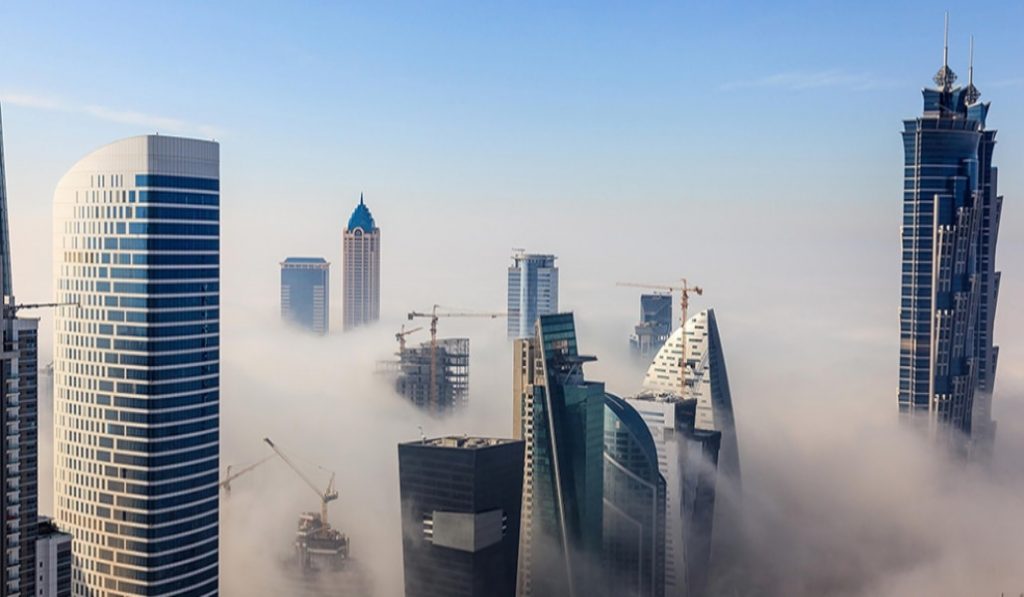 Dubai is another city that is most visited and explored in December. A lot of people choose Dubai for the many beauties it possesses. It holds the world's second-biggest mall, the world's tallest building, a man-made island, and lots more. Dubai speaks luxury! December in Dubai bursts with festivals and fun activities. This makes it the perfect time to visit. 
Some of the events to look out for include:
* National Day Festival
* DJs on Ice 
* Dubai Shopping Festival 
* Jingle Bell Rock
* Burj Khalifa NY Lights 
* Cirque De Glace
What makes Dubai special?
* The La Perle show
* The glamorous Garden Glow recreational park
* Dinner in the sky
* The La Mer experience
* The Dhow Cruise
* Desert Safari
* Skydive
* The flying Cup
* Hot Air Balloon
Dubai, famous for hospitality, offers various accommodation options, from budgeted hotels to super-luxurious ones and Airbnbs throughout the city.
Dubai's weather in December is mostly sunny during the day and chilly in the evenings.
Commuting across the city is most convenient using taxis. These taxis can be hired via an app – RTA Smart Taxi – or be hailed from Dubai's streets. 
While taxis can be quite expensive, they offer comfort. Commuting is also possible by buses. They charge far lower fees. Some of these buses are equipped with Wi-Fi and are also comfortable. 
However, the most budget-friendly commuting system is via the Dubai metro. They run above the ground, giving passengers a fabulous view of the city.
3. Budapest, Hungary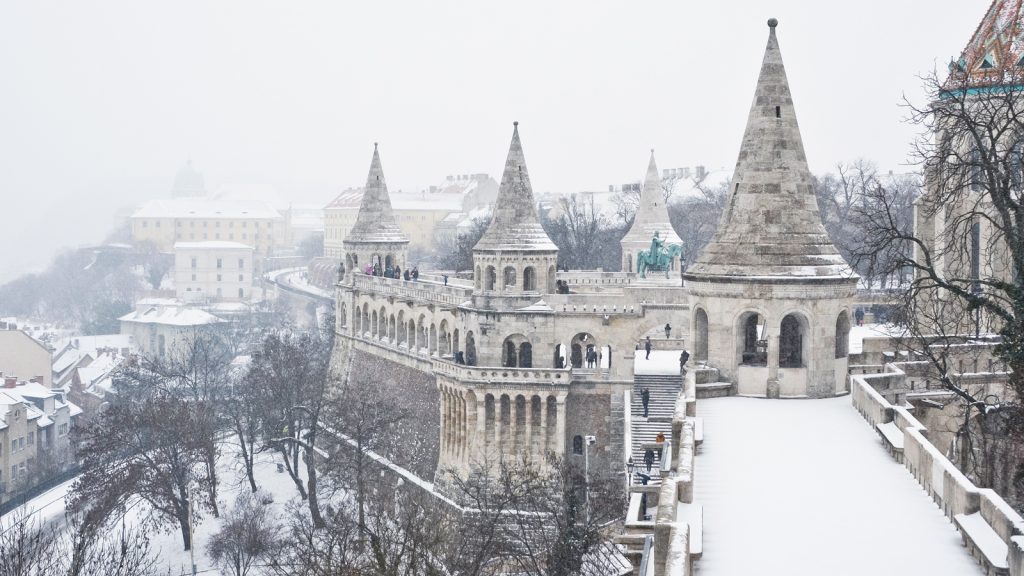 Yet another place most visited in December in Budapest. This city in Hungary provides a fantastic winter experience. In December, this city's beauty includes its display of fairytales caused by the covering of snow enwrapping its symbolic architecture. 
Budapest is one of the most visited places in December for all of the right reasons. People are either taking magical rides on the city's symbolic tram, moving from one Christmas market to another or, ice-skating. The festive spirit floats in the air, and there is no backing off.
Some of the events you should expect are:
* Open Air Winter Festival, Mupa
* Budapest Christmas Fair, Vorosmarty Square
* Skating in the City Park
* New Year Bath Party
* Arrebatate 3 Cuban New Year Festival
* WAMP Design and Gastro Fair
Below are some of the things that make Budapest special in December
* Danube Bend Tour
* Gellért Spa
* Guided Tour of Buda
* Guided Tour of Pest
* Danube River Cruise
* Budapest Parliament Tour
* Hop-on Hop-off Tour
Being one of the coldest cities in Europe, the persistent weather in Budapest in December is cold, going as low as -1 degrees Celsius at night. However, the city witnesses some sunshine in the afternoons, with a temperature of about 4 degrees Celsius. 
There are several excellent hotel choices to make, according to your budget. Thankfully, because of the low tourist season, there are great discounts on accommodations in December.
4. Barcelona, Spain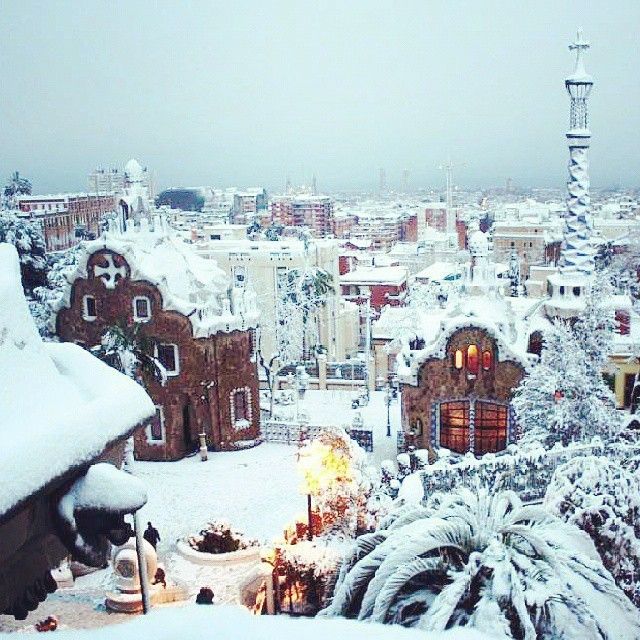 Barcelona is mostly visited in December. This city in December is simply glamorous, oozing out its authentic traditional glory. If this is what you would like, December is undoubtedly the month for you to visit Barcelona. 
In December, the streets of this city are adorned for the Christmas celebrations. Travelers and tourists enjoy the opportunity of visiting their preferred attractions with minimal or no crowds. 
Some of the events to expect in Barcelona, Spain, are as follows:
* Montjuic Magic Fountain
* Ice Skating In Plaza Catalunya
* Circ Raluy
* Christmas Enlightenments
* Fira De Nadal Sagrada Familia
* Holy Innocents' Day
What makes Barcelona special?
* Park Guell
* Sagrada Familia
* Poble Espanyol
* Casa Vicens
* Casa Batlló
* Barcelona Food Tour
* Casa Mila
* The Walk around Las Ramblas and Barri Gòtic
* Flamenco Barcelona famous dance
* Teleferic De Montjuic lift
During the winter, Barcelona's temperature in December does not fall too low because of the sea's warming effects. It sees lows of 6 degrees Celsius and highs of 16 degrees Celsius throughout the month. 
5. Prague, Czech Republic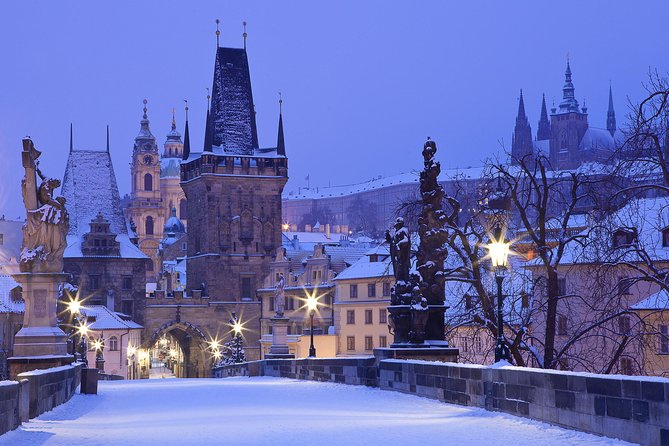 Prague is another place that is most visited during the Christmas holidays. This city has a list of endless reasons why people often visit in December. 
Prague is full of pretty sights, which are better explored during this time of the year. From amazing shows to Christmas markets, there are so many activities to indulge in. 
Some of the events to look out for include:
Christmas Markets
Tutankhamen Real Experience
The Nutcracker at Hybernia Theatre
Mikuláš
Highlights of some of the things that makes Prague special
* Tour 4 Charity – See the Best of Prague
* Day Trip to Kutna Hora
* Beer Tour of Prague
* Dancing House
* Prague National Museum
* Vltava River Cruise
* Old Town and Jewish Quarter
In Prague, December happens to be the coldest month of the year. Temperature averagely stays at 0 degrees Celsius, having lows of -2 degrees Celsius and highs of 2 degrees Celsius. There are about 2 hours of sunshine daily, with a high chance of snow.
Conclusion
While some persons spend the Christmas holidays in their cities, others prefer to explore other cities. And there are great cities to explore, especially during the Christmas holidays. Countries such as Hungary, Spain, UAE, France, and the Czech Republic are among the top-visited countries. If you require options to choose from, we hope that our article has provided you with some options. 
Written exclusively for our company by Sherise