Expedia
Book early and save! Find special deals in hot destinations only at Expedia.com!
Expedia isa travel company that operates online and provides users with the ability tocreate their own holidays by booking the various aspects of their tripindividually.
Forinstance, if you want to organize a trip to Paris, you could use Expedia tofind flights, hotels and transfer options independently from one another andthereby save money and create an entirely tailored experience that they mightotherwise be unable to get.
In thisquick guide we will look at the company, their mission statement, theirfeatures and who should consider using their services for their own travels.
About Expedia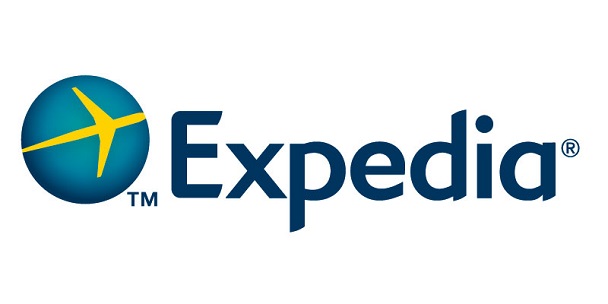 Expediafirst launched in October 22, 1996 and was the first Microsoft internetproperty – something not many people realize these days. In 2001, Bill Gatesmade the decision to spin off the property to become public, creatine 'ExpediaInc' and thereby raising the financial portfolio of Microsoft.
Today thecompany has localized sites in 30 different countries, though the headquartersare located in Bellevue Washington. It also operates at more than 100 brandedpoints of sale and powers bookings for over 10,000 different partners. Itspecializes in handling bookings for airlines, hotels, hostels, airportshuttles, cars, attractions and more.
The word Expediais derived from the words 'exploration' and 'speed'. The 'X' was included,according to the first CEO Richard Barton, as it is a high point Scrabbleletter…
Brands and Subsidiaries
Expediaalso has numerous subsidiaries and until recently owned TripAdvisor, which it hada large part in developing (Expedia bought TripAdvisor in 2004 when it wasInterActiveCorp but it has since been spun out to become a public company).TripAdvisor allows users to review their experiences with a range of hotels,restaurants, tourist attractions and more. It is the world's largest travelsite, with over 60 million users and 170 million reviews.
WhileTripAdvisor is no longer a part of Expedia Inc., the company does still own anumber of other leading online travel brands. These include:
Hotels.com– A website for booking hotels.
HotwireGroup
Travelocity
Orbitz – Arelatively new acquisition that cost the company $1.2 billion.
Veneer.com
Wotif.com
Trivago – Atravel metasearch engine that focuses predominantly hotels. It can compareprices for more than 730,700 hotels.
The Website
Expedia'swebsite is easy to navigate and features a largely yellow and white colorscheme. On the front page you have the option to select whether you're lookingfor flights, hotels, cars, attractions or a combination of those things. Youcan then enter the dates that you are travelling and hit 'search' to seeavailability and prices.
The listthat arrives can then be arranged by price, by guest rating, by recommendationor more. Reviews make it easy to find out more information about the hotels andattractions you are looking at, though the controls don't make it terribly easyto browse prospectively if you don't have dates of travel in mind yet.
The websitecan also be a little slow when checking availability and performing otherfunctions and some hotels neglect to put up their pictures. Nonetheless, theexperience overall is smooth, fast and enjoyable.
Tip: To getmore from Expedia it can sometimes be worthwhile checking the website of thehotel itself as well as looking through at its listing. This way you can seemore images and maybe get more information as well.
Service
Expedia isa large company and has a very positive reputation overall. This can providesome comfort and reassurance when booking a hotel that you aren't familiarwith, or using a company you haven't heard of before. Expedia are quick to helpyou sort out disagreements, to provide customer service over the phone and tooffer advice and help. Generally they appear to be 'on the side' of thecustomer and are happy on occasion to foot the bill. They also provide travelinsurance through third parties which works as advertised, for extraprotection.
That said,the service and quality of the specific elements you book will vary greatly.Expedia does not tightly monitor the providers it works with and there is somevarying quality to contend with. In this way, the service is less guaranteedthat it would be if you were to use a traditional holiday company.
Advantages of Expedia
The greatthing about Expedia is that it allows you to book individual aspects of yourtrip to make something unique. This means you can stay in one hotel for part ofyour holiday and another hotel for the other part for example. It also meansyou can hire cars for part of your trip, or you can go away at unusual times ofyear for untraditional amounts of time. If you're a student looking for a fun,three week trip to Japan staying in a variety of locations and hiring a car,Expedia will let you design that holiday while keeping all your itinerary anddetails in one place.
The Drawbacks of Expedia
At the sametime though, using Expedia involves taking matters into your own hands to some extent.Of course you aren't going to be dealing with the companies providing theservices directly, this means that you may find your taxi service from theairport doesn't show up, or that the hotel wasn't quite as conveniently locatedas advertised. It also means that you'll have to time everything correctly,communicate with shuttle services about delayed flights and more.
Anotherdisadvantage of Expedia is that it can be more expensive. For certain types ofholiday it can be cheaper and Expedia does have the advantage of having lots of partners and access to discounts.However, this can pale in comparison to the discounts afforded by using apackage holiday where you are getting bulk discounts and using a company thatspecializes in arranging deals and combining offers and flights.
Overall,Expedia is a great choice but it will work best for a certain type of holidaymaker who enjoys freedom at the expense of certain creature comforts and who ishappy to handle their own plans.
Save big with these hot lodging deals at Expedia.com