Booking.com
Disclosure: The links on this page are "Affiliate Links" and while these are shown at no costs to our viewers, they generate commissions for our website(s)
Booking.com is an online booking website that is used largely for accommodation. It is a great tool for finding affordable deals on hotels and hostels with over 700,000 properties under contract. According to the company, the site deals with over 900,000 room reservations every single day. Booking.com is a subsidiary of Priceline.com and accounts for over two thirds of that company's revenue. The website at Booking.com is available in 41 different languages.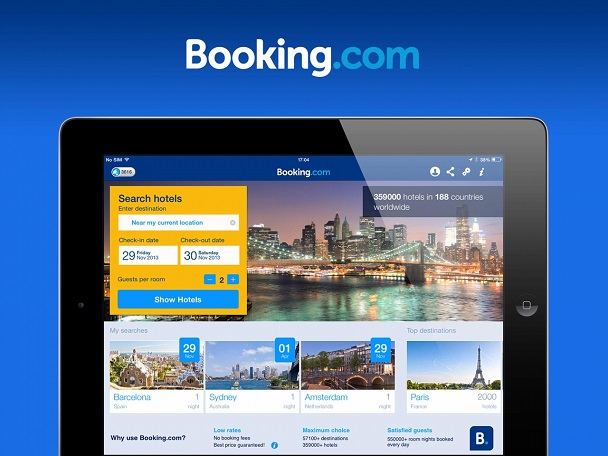 History
Booking.com was initially founded by Geert-Jan Bruinsma in 1996. Bruinsma was a computer scientist who noticed there was a niche in the online travel market for a platform that would offer online hotel reservations for businesses and travelers around the world. This makes the website one of the first of its kind and a very early example of an online comparison site aimed at travelers.
In 2005, the company was acquired by Priceline Group for a huge sum of $133 million. Later it was cooperated with ActiveHotels.com, which is a European online hotel reservation company. ActiveHotels.com has now officially changed its name to Booking.com. The purchase of Booking.com turned out to be a very smart move for Priceline which was operating at a loss of $19 million in 2002 and was at $1.1 billion in profit as of 2011 following the purchase. This has led to speculation that this may have been the 'best acquisition in Internet History'– based on the fact that no other digital acquisition in the industry was as profitable.
The CEO of Booking.com is Darren Huston, appointed by Priceline Group in 2011. He was previously President and CEO of Priceline Group and an executive of Microsoft Corporation.
Website
If you visit Booking.com to search for hotels, you'll find a website that is very straightforward and easy to operate. Compared with some competitors it is perhaps not as slick and sharp but it is well designed, easy to navigate and quick to use.
As is often the case with such sites, you can find what you're looking for by performing a filtered search. Type in the name of the destination or hotel that you're looking for and the dates that you want to check in and check out. Add the number of guests and search to see what's available. A nice option is to search for rooms and properties before you have settled on dates – a feature that is helpful for browsing prospectively and for looking at possibilities (something that many other sites lack). When you get your results, you can also filter by property type, review score, branding and much more.
Advantages and Service
The great thing about Booking.com is that it tailors so specifically with accommodation booking. Whereas other websites might combine hotel booking with flights and car rental, Booking.com is more focused which allows it to get some very good deals and which streamlines the process of finding rooms that you're looking for. It also provides some additional benefits, such as the ability to cancel rooms for free in most cases. Clicking 'Places Travelers Love', or 'Homes and Apartments' also brings up lots of options.
Another good advantage that this hotel-centricness has over something like Expedia is that it allows you to search through more types of accommodation. Specifically, you can look at hotel rooms, apartments, guest houses and inns – which creates more options. Searching by room facilities is also good.
Booking.com's initial mission statement was to provide an easy way for individuals and businesses to book their accommodation and it stays true to this objective today by providing an option to tick whether you're looking for work or for leisure. This helps businesses in particular to find places they can stay that won't be so noisy with families and that will have necessary features like WiFi connectivity and boardrooms.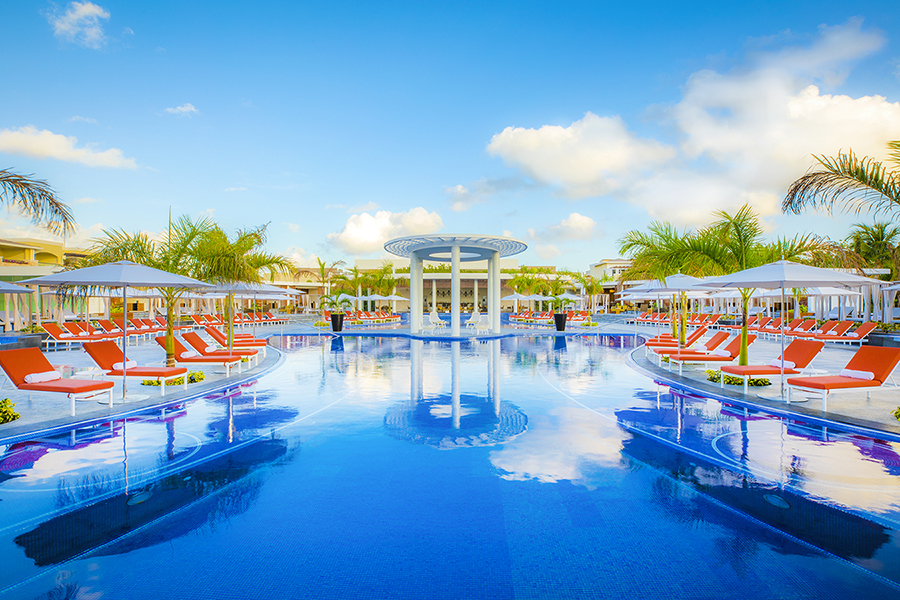 Who is Booking.Com For?
On the downside, Booking.com doesn't have the advantage of being so well integrated with other services. This isn't a site like Expedia where you can plan your entire holiday, so that means you'll inevitably end up having to use other services like Skyscanner to find your flights. If you're someone who doesn't like the idea of building their own holiday with print outs from various different sites, intermediaries and advisers then it might not be a good option for you. That means it's perhaps not the best choice for big families or less experienced travelers who would do better with a package holiday perhaps. It does lend itself well though to staying places within your own country – if you're looking for a weekend break at a nearby lodge in the woods then this is one of the best sites for finding a quick detail with specific requirements.
At the same time, Booking.Com is not the top choice for 'backpacker' types. If you're looking for the very cheapest places to stay then something like 'AirBnB' that lets you stay in people's sheds and spare rooms is a better option. Perhaps even Couch Surfer if you're feeling brave! Booking.Com does not have quite the same 'hip' reputation as these more 'rough and ready' options with slick websites either.

There's also stiff competition from other websites with a similar aim – such as Hotels.Com, Trivago, LastMinute.Com and LateRooms. That said, Booking.Com is one of the best in its categories with a great site, excellent selection and strong marketing campaign. If you're looking for an affordable place to stay for the weekend, or somewhere to travel with business, then Booking.Com won't see you wrong.
Tips and Advice
When using Booking.com, it's always worth checking TripAdvisor as well to see the reviews for each hotel. Another tip is to check the websites of the hotels themselves –this way you can see more pictures of the place and find more information. There's also no reason not to search using multiple sites to see if you can find anything different. Do note though, that searching for accommodation or flights in 'private mode' to block cookies can help you to avoid companies elevating their prices for return visitors!