Best Bucket List of Travel Spots
Disclosure: The links on this page are "Affiliate Links" and while these are shown at no costs to our viewers, they generate commissions for our website(s)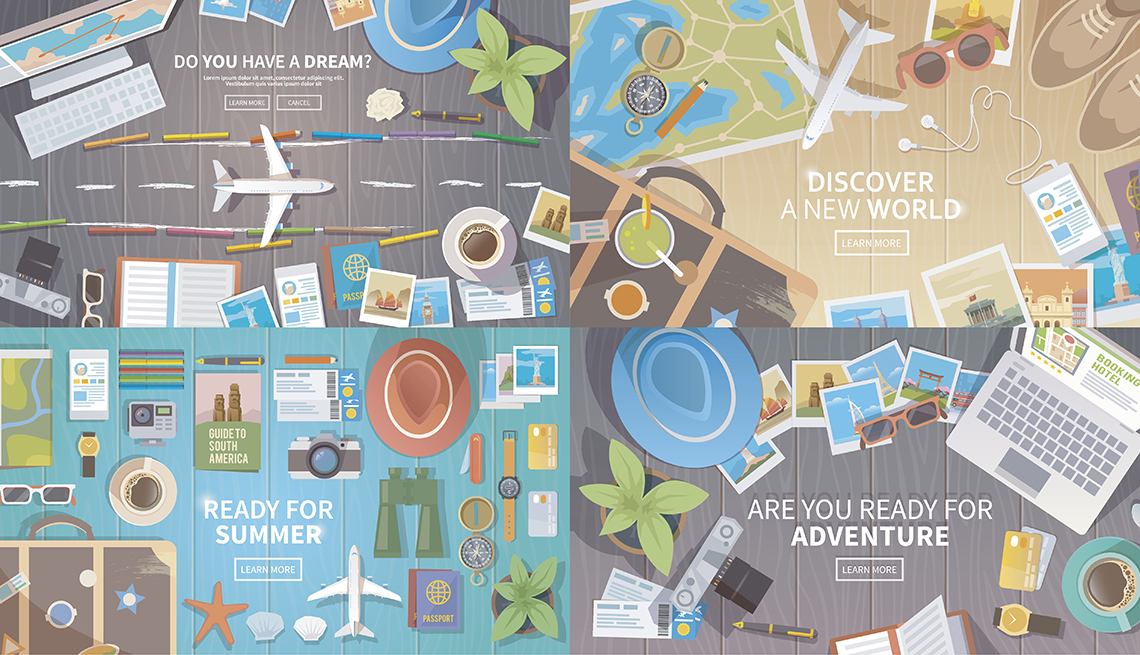 A bucket list has become a fairly common idea in the world, and for good reason! Even if we live long lives, it still makes sense to want to accomplish a number of things within that time span, a task that can be much more vivid if you put those ideas to paper. All you need to do is dream up the things that you want to do, then commit to them with a written, lifelong to-do list. Along the way, you can keep those penned items in mind and look for opportunities to accomplish the written tasks so that each of your bucket list items are fulfilled during your lifetime.
One of the most common themes on a bucket list could be traveling since so many people enjoy going to new places and experiencing new cultures. There's a wide world out there with a variety of cities and towns to explore, ones that can come with complex histories and beauties that are distinct and breathtaking. Other than things that you want to accomplish yourself, like write a book or get the right graduate degree, few things can be as worthwhile in life as pursuing a first-hand look into some of the world's most astounding cities.
For that reason, think about adding a few travel spots to your bucket list! If you need guidance in that regard, keep reading to be provided with a series of traveling destinations that come with history and beauty for the right tourists!
Rome, Italy. Ah, Rome. This is a place that needs little to no explanation as to why it should be explored through your bucket list travels. It has a history that crosses so many centuries and a number of notable architectural/artistic structures that are worth seeing—specifically, the Colosseum, the Sistine Chapel, and the Trevi Fountain. There are plenty more options for your touring itinerary once you set foot inside Rome that can suit the art fan and the history scholar alike, and you can build memories that are as lovely as the sights you'll see while exploring one of the best living pieces of Ancient History. Be sure to take plenty of photos while you're there, and brush up on your Italian before you go!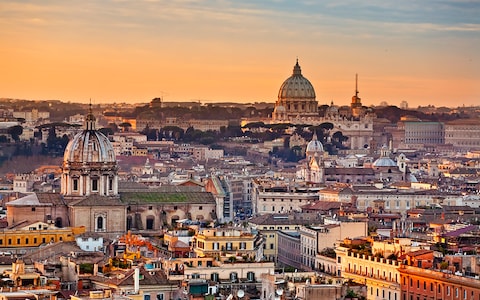 Athens, Greece. If you're a fan of Ancient History, this is yet another place to add to your bucket list ASAP! Often linked together with Rome in terms of Antiquity, Greece provided a number of concepts of politics and philosophy that have survived to current times. And so has some of their architecture—at least in part! You can be near some of these classic pieces of Ancient History, like the Acropolis and the Parthenon, as well as explore Greek museums and dine on authentic Greek cuisine. With a guided tour, which is available, you could understand the city more fully to experience the Greek world in a way that could linger in your thoughts as the years roll on!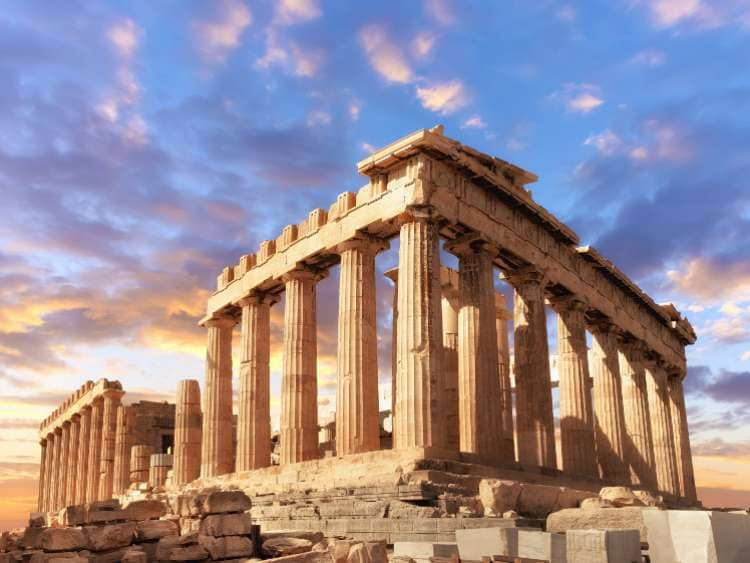 Maui, Hawaii. Oftentimes when considering your travel destinations, you might think of going somewhere with a beach—the sun setting over sparkling water while a breeze cools your skin as you sit on the sand. If this description is anywhere near accurate in regard to your vacation goals, then definitely add Maui to your bucket list since, with a trip there, that vision of a beach sunset can be yours—a memory to recall with a happy smile throughout your life. There are also the possibilities of visiting a park and going to a botanical museum, but beyond a beautiful night on the beach, experiencing the Hawaiian culture could be the best aspect of your stay in Maui, like the distinctive dances and luaus. Overall, this destination can stand toe-to-toe with any other vacation spot you'll venture to in terms of beauty and wonder.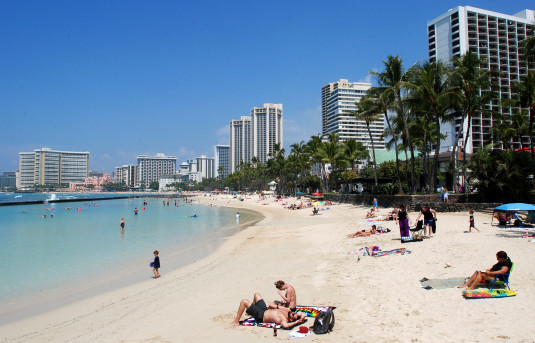 Niagra Falls. One other water-centered trip to add to your bucket list would be to see Niagra Falls. Now, there's more than one spot to see the Falls, but for the sake of variety on this list, strive to make it to Canada to experience them. Not only will you be able to watch the amazingly blue waters pooling at the bottom of the awe-inspiring rapids, but you can also visit a series of other locations while in Canada—like the Mystery Maze or the Bird Kingdom. If you have the time and opportunity, watch a concert or show at a local shop to add yet another element of intrigue to your stop at Niagra Falls. So much can be done with this one trip, so think about making it a bucket list goal!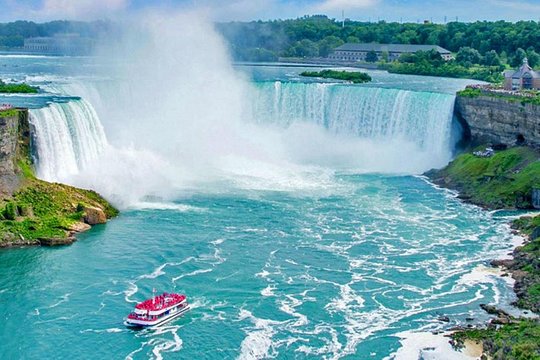 Paris, France. Once more, we're at a bucket list travel spot that requires very little explanation in regard to its worthiness as a place to explore. Clearly, the city comes with a romantic feel that could stay with you as the years pass by, but the architecture and art of the area might be the best points to convince you to visit the territory. While you fulfill something on your lifelong to-do list, you could see remarkable sights like the Eiffel Tower, the Louvre, and the Triumphal Arch to provide one-of-a-kind experiences to treasure throughout your life. Nowhere else in the world will you find something that specifically compares to the Louvre, and that's just an example of Paris's beauty. Be sure to pencil this city into your bucket list!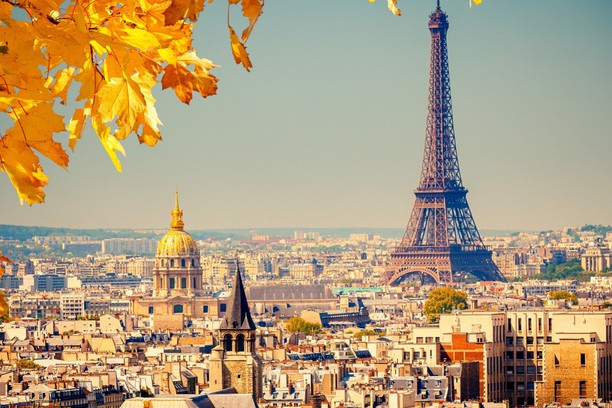 Barcelona, Spain. The sights in this city are well-worth exploring for similar notions as what has already been noted, like history and architecture. But given the unique vision that is Spanish architecture, Barcelona deserves its own place on your planned vacations at some point. There's little chance at explaining how remarkable the very constructions of the buildings are, other than to say that their rigid edges and swooping lines make for very distinctive visions that would look wonderful in your set of traveling scrapbooks! While you're in the city though, don't just look! Explore by visiting a park, taking a cruise, and dining on the local cuisine. Get the full Spanish experience!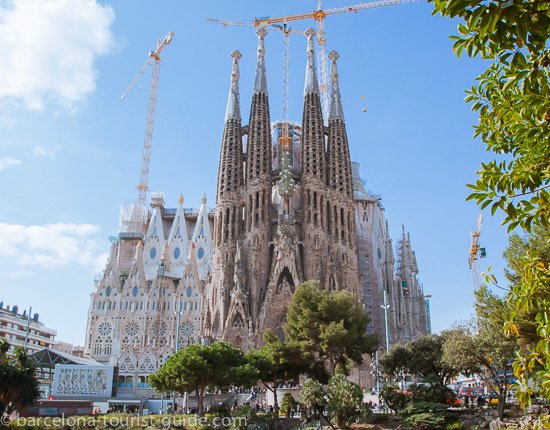 London, England. Yet another common spot for travel is London, England, and its continued place as a viable tourist spot is well-earned through things like Big Ben and the Tower of London. In addition to those historic and architectural hotspots, there's more to gain from the city, like experiencing a bit of royalty by spotting Buckingham Palace or seeing a show at Shakespeare's Globe Theatre. Better still, with a little traveling, you can encounter some of the other local tourist locations and activities, like Stonehenge, Windsor Castle, and even a Harry Potter -themed tour. It's eclectic, but historic, and a wonderful spot to consider for your next vacation—and your bucket list!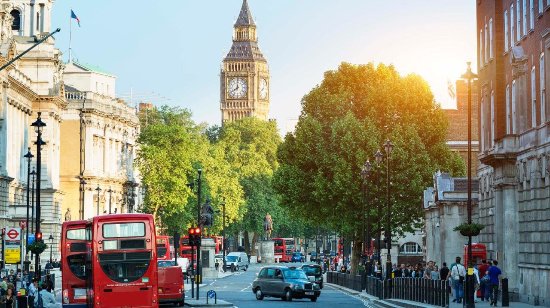 Moscow, Russia. If you plan to do nothing beyond take a glimpse at St. Basil's Cathedral with its vibrant colors and twisting look, this trip could be worth its place on your bucket list! This cathedral is breathtaking, and it's only one part of what you can see and experience should you travel to Moscow. While there, you can take a boat tour of the territory, dine on genuine Moscow cuisine, catch a dance show at Folk Theatre, and fly over the city in a hot air balloon to get an aerial view. Whatever your preference for touring the city, the history is real, and the architecture is individual and distinctive to make seeing it in person something to consider for your life goals. Overall, it's a place to visit with your eyes open wide for the beauty the city can impart.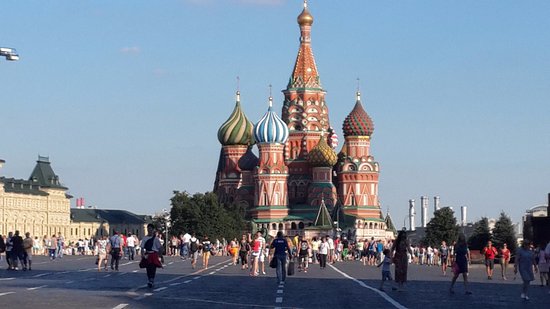 While plenty more places might make it to your bucket list—Hong Kong, Costa Rica, Florence…—these locations should be thought over as primary territories to work into your traveling schedule. They each have their own sights and wonders, and together, they could build an impressive traveling resume to reminisce over throughout your lifetime. Make sure to look into these spots for your bucket list traveling details!