Leisure Spots Open Amidst Corona
Disclosure: The links on this page are "Affiliate Links" and while these are shown at no costs to our viewers, they generate commissions for our website(s)
The Coronavirus pandemic led to businesses and centers being shut down. Initially, nonessential businesses were shut down, including your favorite leisure spots. Thankfully, with the easing of the lockdown, some leisure spots have resumed business.
We have compiled a list of leisure spots that are currently open to visitors in this article. If you are looking for a place to relax, unwind and take in new scenery, you should visit these places.
What Leisure Spots can I Visit Currently?
There are several leisure places you can visit across the United States. We have grouped them according to the states they are located in. Read on to find out.
Which Leisure Spots are Open in Wyoming?
Yellowstone National Park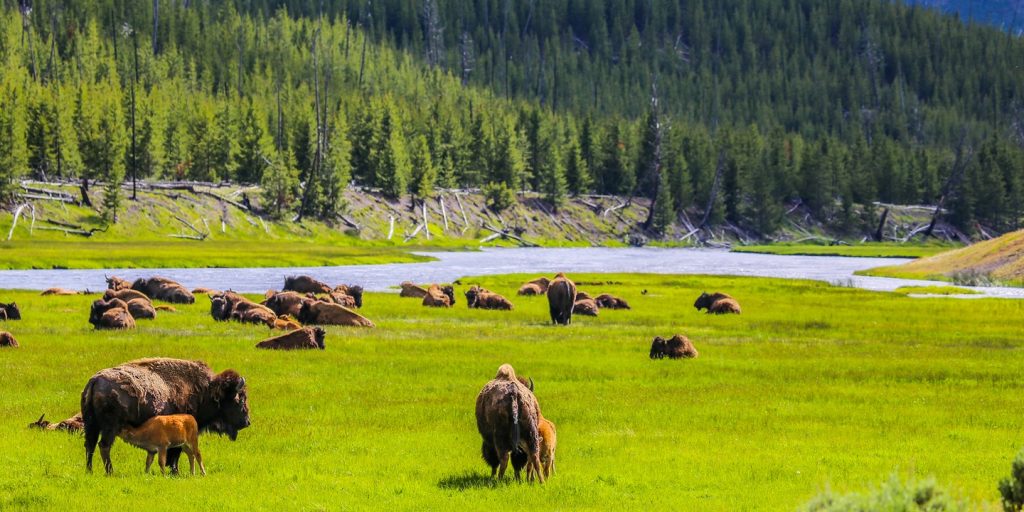 Location :  2 Officers Row Yellowstone National Park Headquarters Yellowstone National Park, Wyoming 82190   
The Yellowstone National Park is situated largely in Wyoming. However, some parts of it extend to Idaho and Montana. The 3500 square foot mile park is situated on an ancient volcano hence the peculiar landscape. With fun and relaxing features such as the dramatic canyons, hot springs, alpine rivers, and wildlife, this park is surely a great spot.
Grand Teton National Park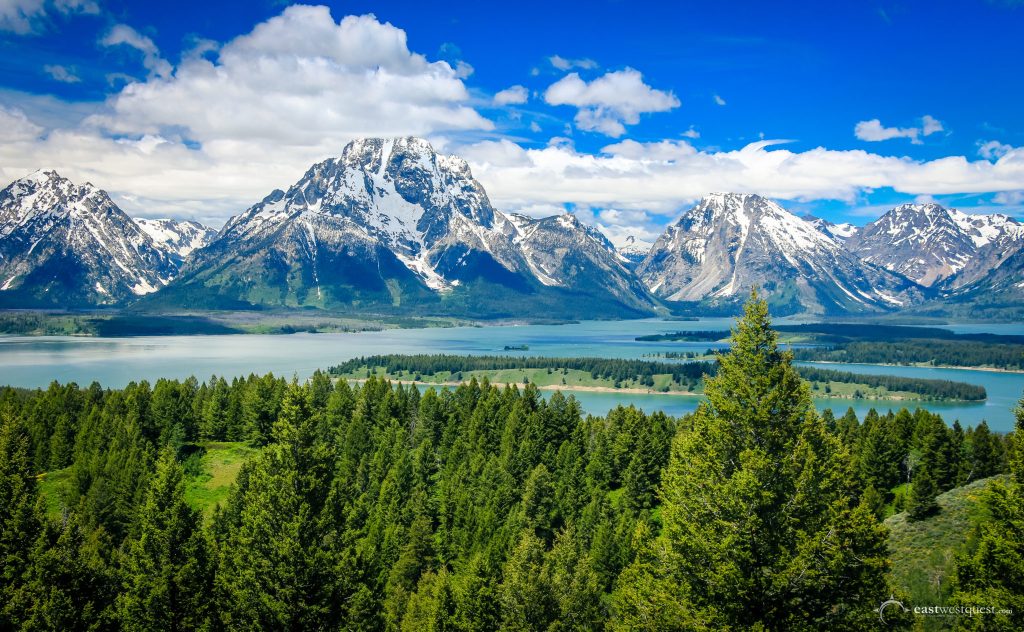 Location :  103 Headquarters Loop Moose, Wyoming 83012
The Grand Teton park remains open. There are, however, a few restrictions for visitors confining you to the outdoor spaces. Feel free to visit the string lake; have a great picnic, go swimming, enjoy a canoe ride, or view the wildlife. Your choice. Be sure to go along with your nose mask and maintain social distancing.
What Leisure Spots Can I Visit in Texas?
Big Bend National Park
Location :  Big Bend National Park, TX, United States
The park is currently open but restricts group sizes to less than 8. The hiking trails and mountain lodges are available to tourists. Enjoy Texas's gift to the nation, enjoy the scenic drives, explore the beautiful mountain and desert trails, watch the birds, relax. You can camp out at the big bend national park. However, you must book a reservation in advance before heading out.
San Antonio River Walk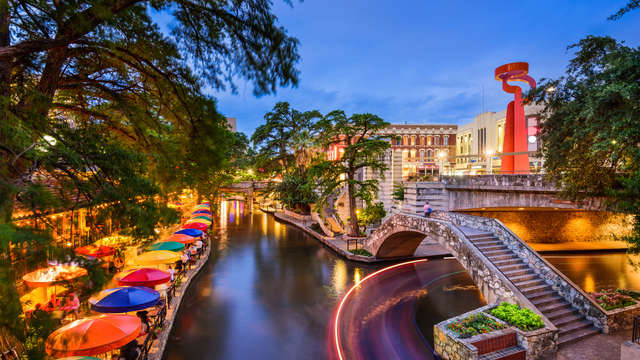 Location :  849 E-Commerce St, San Antonio, TX 78205, United States
San Antonio River Walk spans over 15 miles. Enjoy the lovely outdoors around the river; restaurants are open to present you with slices of heaven. Create magical memories; Take a walk along the scenic riverside, or go on a boat cruise.
 Large old trees surrounding the river and provide you with shade. Sadly, due to the Coronavirus imposed restrictions, the usual variety of entertainment and occasional live music events will not be available.
Which Leisure Spots Open in California Amidst Corona Restrictions?
If you're looking for spots to relax, here are two leisure Spots open in Los Angeles. Be sure to go along with your nose mask and practice social distancing.
 Santa Monica Pier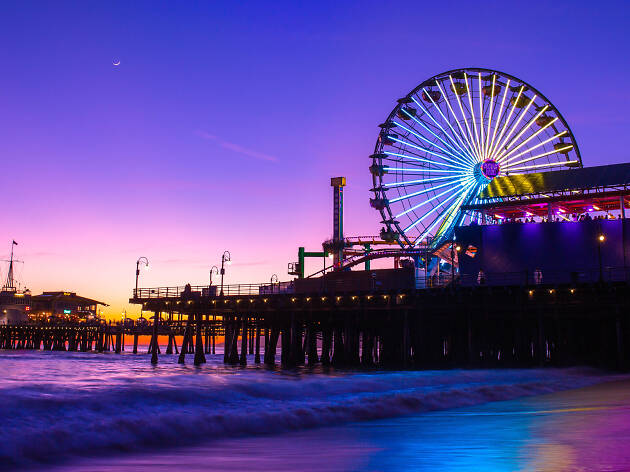 Location :  200 Santa Monica Pier, Santa Monica, CA 90401, United States
Santa Monica pier is a unique leisure spot that features double jointed piers. There is so much you can enjoy here. You can decide to go fishing for leisure, visit the amusement parks, or take a relaxing stroll. Unfortunately, the brightly lit Ferris wheels are not open for visitors yet.
 Runyon Canyon Park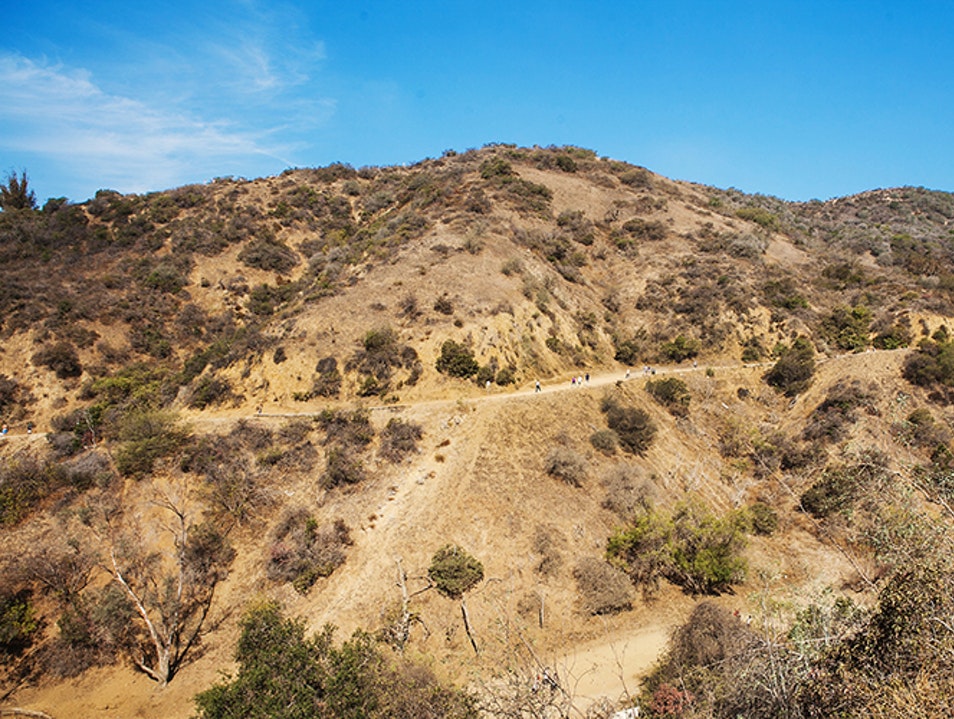 Location:   2000 N Fuller Ave, Los Angeles, CA 90046, United States
The Runyon Canyon Park stretches over 160 acres and is one of the most popular hiking locations in Los Angeles. Fortunately, it is open amidst the Coronavirus pandemic. It features impressive home trails and is usually crowded, but you may find the hike trails beautiful and less crowded with the crowd restrictions.
 The park is officially a dog park and features off the lease areas where your dog can run free and wild. So if you are a dog owner, you can go along with your treasured pet. Enjoy the scenic trails; you can relax and take in the scenic view at the Inspiration Point.
Which Leisure Spots are Open in Las Vegas Currently?
The sin city holds lots of adventure and awesome scenery for you to enjoy. Find out some leisure spots that you can visit today.
Las Vegas Strip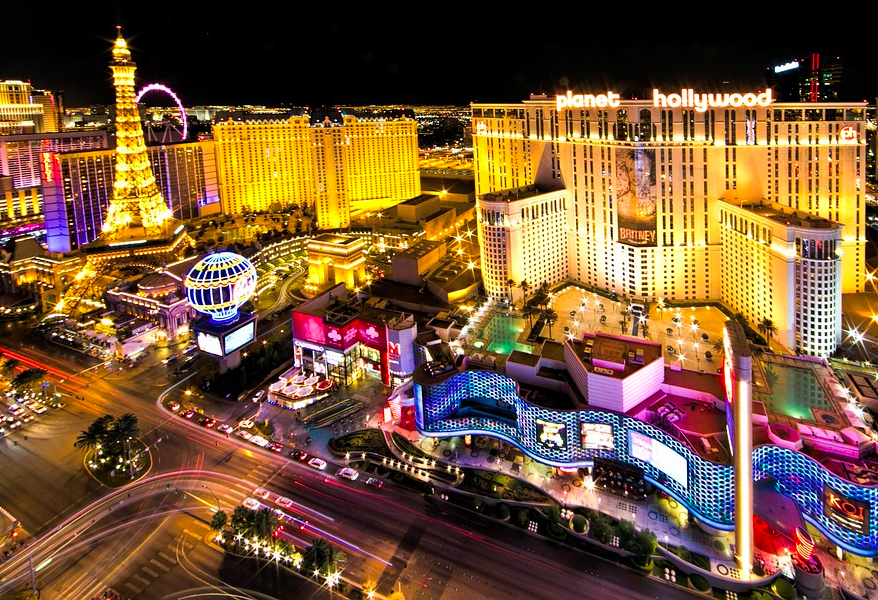 Location :  South of Las Vegas Blvd, Las Vegas, NV 89109
Despite the Coronavirus pandemic, the Las Vegas strip is still very much bubbly. Walking down the main streets along the Las Vegas Strip feels like an adult amusement park. You get to see some of the city's tourist spots for free. The recreations of the New York skyline, Eiffel Tower, canals of Venice are just a few of the awesome sites you get to see.
You can start at one end of the pyramidal-shaped Luxembourg hotel and stroll down the street to take in the sights of the erupting volcano and dancing fountains. For us, the best thing about the Las Vegas strip is that many of these famous attractions can be seen for free.
Vegas is also famous for its shows; however, these are on hold because of the restrictions.
Red Rock Canyon National Conservation Area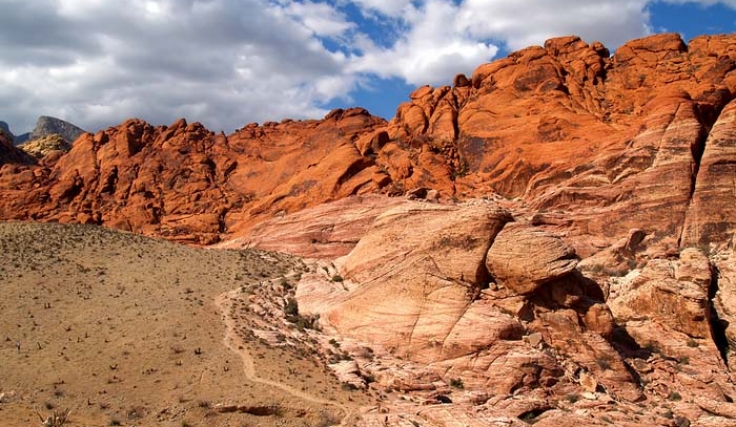 Location :   1000 Scenic Loop Dr, Las Vegas, NV 89161, United States
Red Rock Canyon National Conservation Area ranks as one of our favorite leisure spots, and it is open. The spot features one of southern Nevada's towering red peaked sandstones. Drive through the 13 miles of scenic one-way drive trail and enjoy the great outdoors' beauty.
You can go on the hike trails, go camping, drive through, or just take in the various wildlife species. If you want to visit the scenic loop, be sure to book a reservation.
Conclusion
The Coronavirus pandemic has disrupted a lot of everyday activities and businesses. However, the recent easing of the lockdown has enabled several leisure spots to open howbeit; there are restrictions. You can make plans to visit these leisure spots listed in this article. Be sure to wear your nose masks always and maintain social distancing.
Written exclusively for our company by Sherise